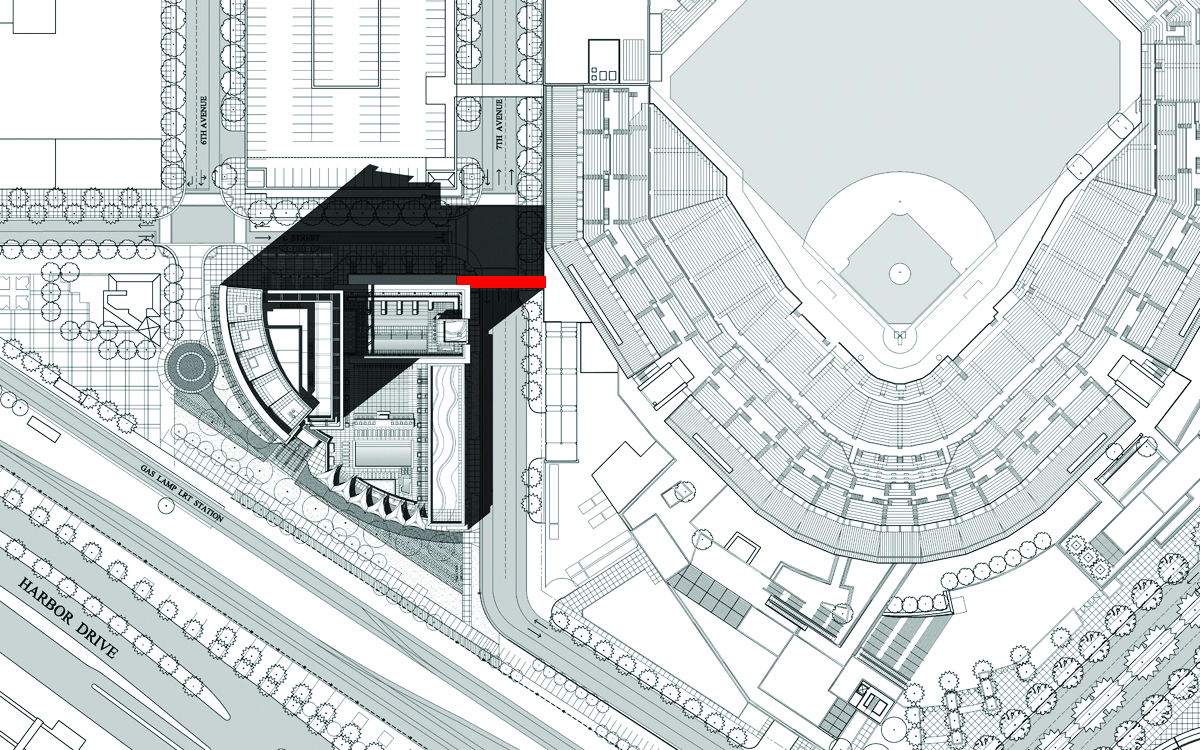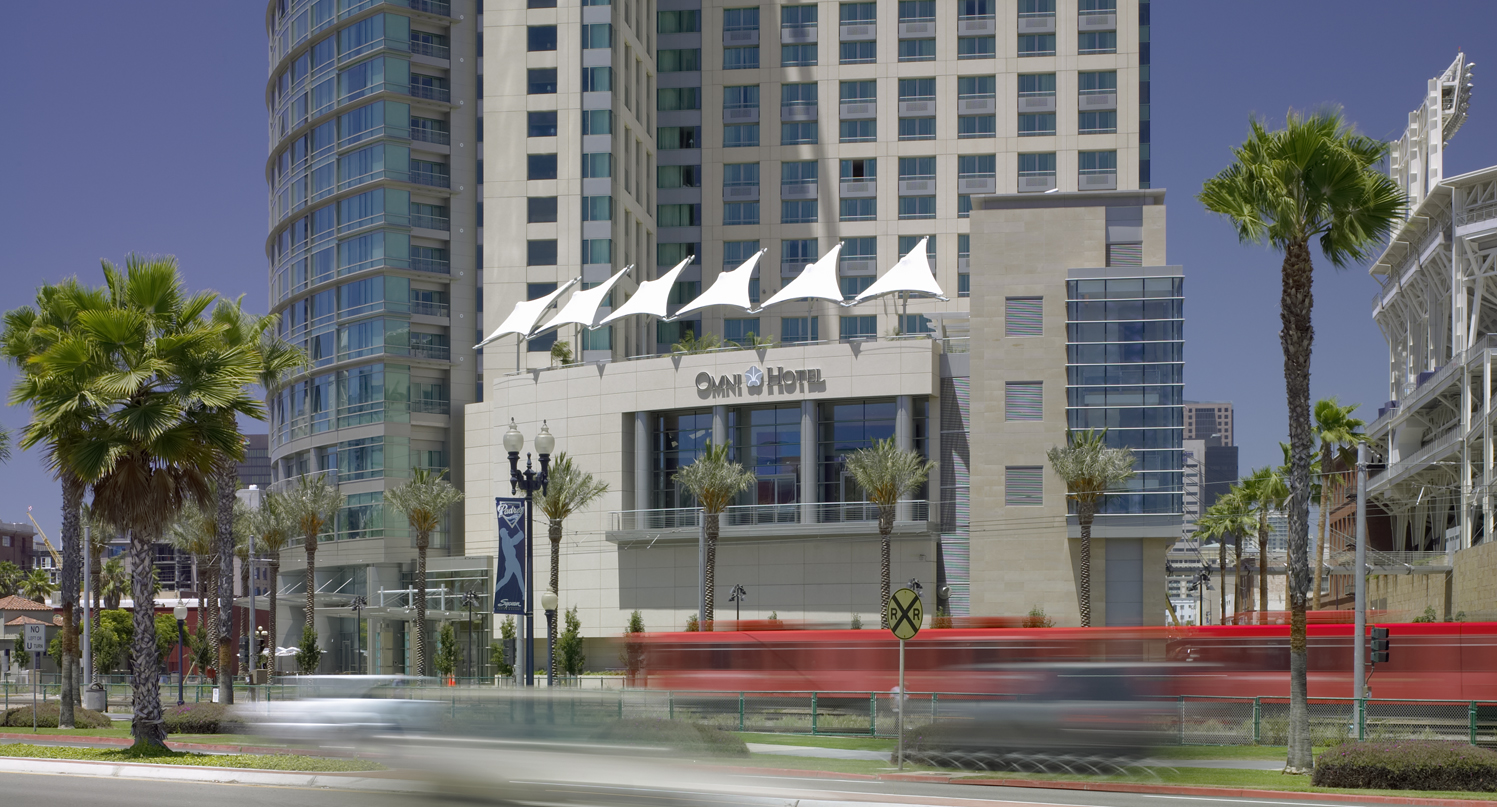 omni hotel + residences san diego usa
work by Jeffrey Till while Sr Associate, Design Architect at Hornberger + Worstell
JMI Realty Developers
01
This 34 story mixed-use tower anchors a master planned redevelopment for San Diego's former industrial East Village neighborhood. The program includes ten levels of luxury residences above 506 hotel rooms, restaurants, structured parking, and meeting spaces. The project's site occupies a key juncture, linking the San Diego Convention Center, Downtown Gaslamp District, and the San Diego Padre's Baseball Stadium.
02
The tower's design features a high performance "sail" of curtain wall which enable panoramic views towards the harbor.
03
Fresh air is drawn in through this breathable skin, which also includes operable panels for guests and residents. The residences enjoy an exclusive drop off and entry lobby addressed on Harbor Drive, as well as hotel amenities such as housekeeping and restaurants.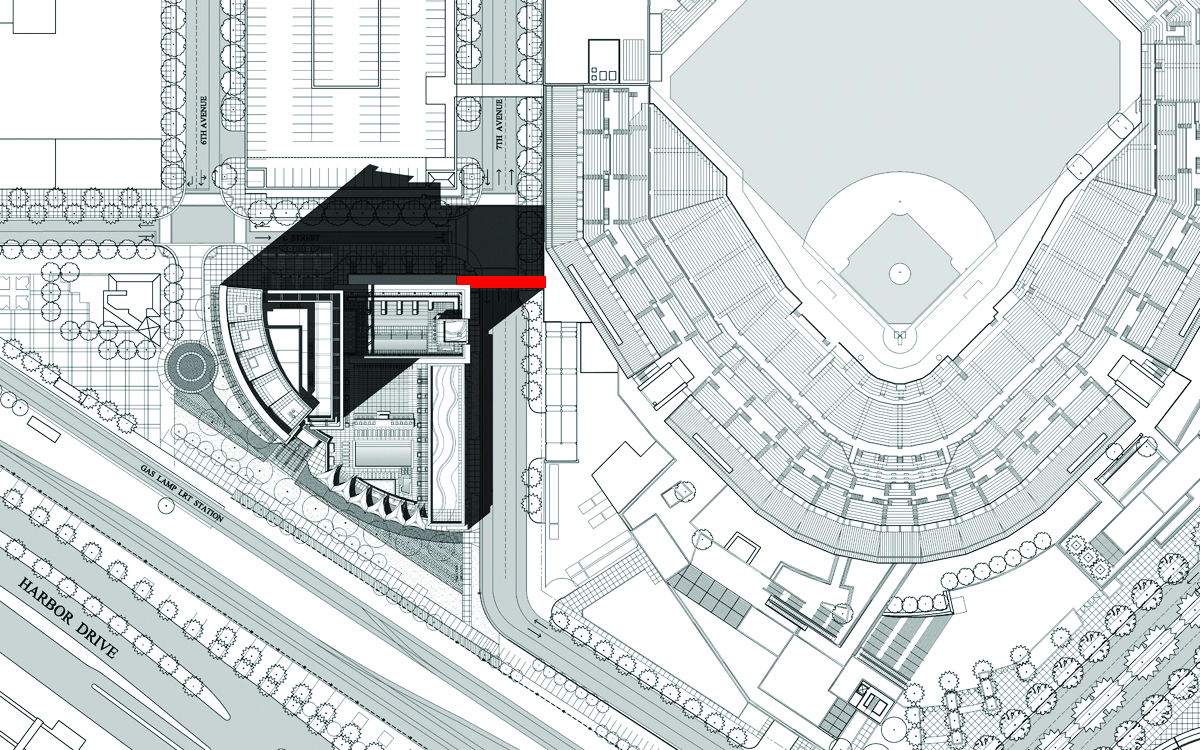 04
The tower's mechanical systems are stacked below grade and in a rooftop enclosure, freeing up podium roofs for hotel pool and entertainment decks, and a dedicated residential pool and spa.