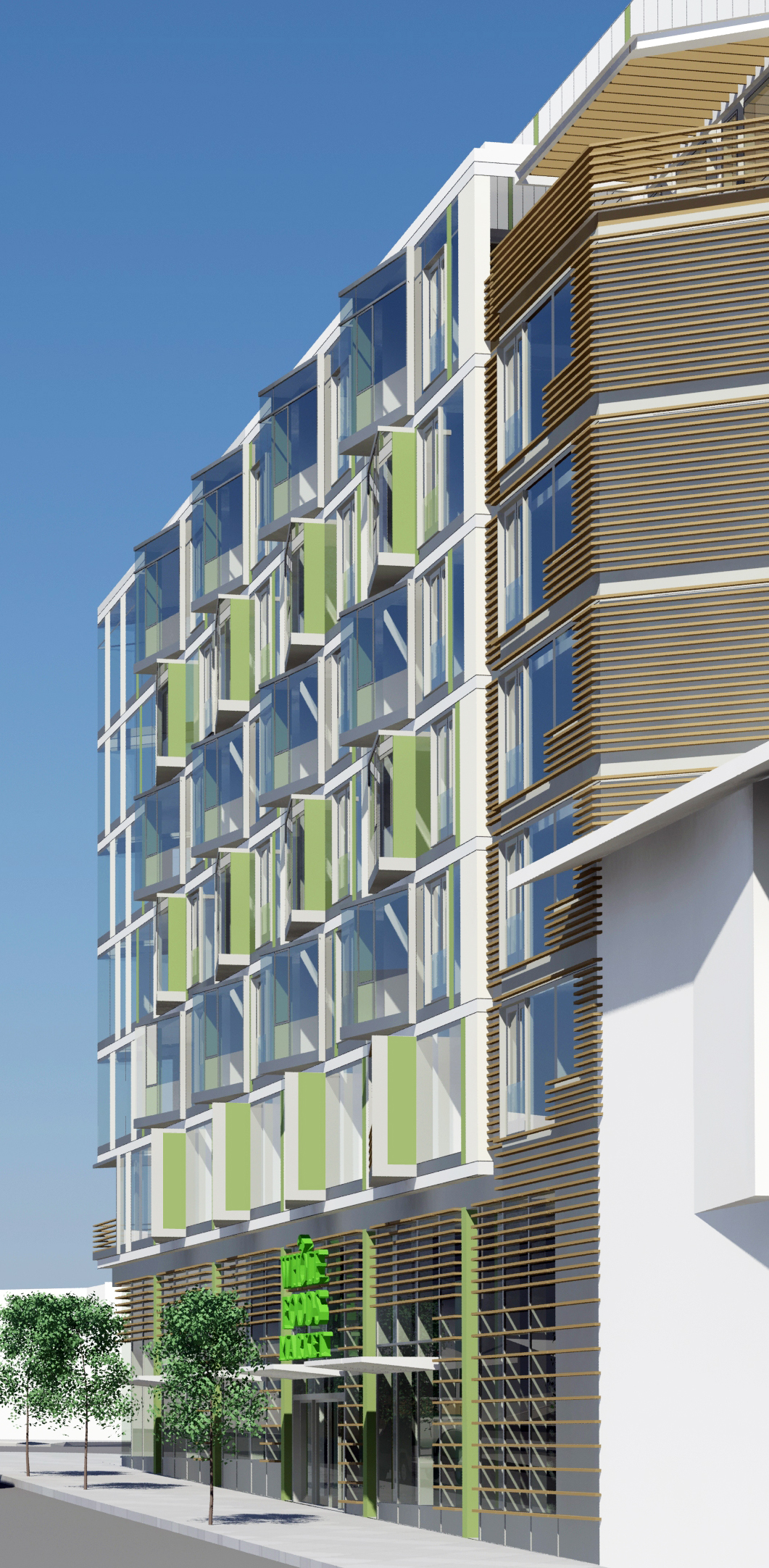 38 dolores san francisco usa
work by Jeffrey Till while Director, William McDonough + Partners, for Prado Developers, in conjunction with BAR architects
01
This mixed use residential / retail project for Prado Development anchors a prominent corner of San Francisco's Market Street, where Upper Market meets the Castro.
02
Taking advantage of the increased height allowed under the Market Octavia Plan, most of the 84 residences offer a two bedroom "flow through" design, allowing cross ventilation and daylighting into the kitchen and dining areas.
03
A Whole Foods Market enlivens the corner, with structured parking tucked beneath.